Agricultural Loans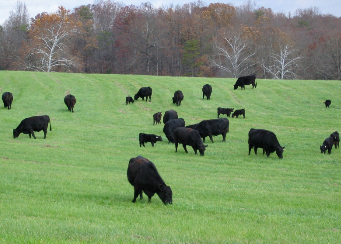 Loans are tailored to fit your needs.
At The Farmers State Bank, we've been helping farmers for over 116 years. 
We pride ourselves in offering risk-based pricing for competitive rates. Call us today to get started!
Our decisions are made locally, right here! 
As a business partner with knowledge of your cash flow, we tailor loans to fit your operation. 
FSB Offers the Following Loan Products for:
To get started, bring in a copy of your current financial statement (choose a format - PDF or Excel ) and three year's most current federal income tax return.
Email a Lender to inquire further about an agricultural loan with The Farmers State Bank. We look forward to hearing from you!
Ag Operating Line of Credit
FSB offers Revolving Line of Credit for all types of farming operations including cattle purchasing lines, rent, crops, supplies and more. Lines are tailored to fit your operation. Once loan is established, advances can be made online, or a simple phone call to your loan officer. Maturity of loan is set up to match marketing of crops. Contact us today!

Ag Machinery & Equipment
Whether new or used machinery & equipment, FSB offers competitive interest rates and terms on both. Loan terms options include monthly, semi-annual or annual payments. No prepayment penalties. Contact us today!

Ag Livestock
FSB offers Livestock short-term and long-term loans for purchase of livestock. Payments can be scheduled based upon marketing time of herd. Contact us today!
Ag Real Estate
FSB offers competitive rate and term loans to purchase agricultural real estate. We let your assets work for you with our creative financing. Call us for more information. Contact us today!
Farmer Mac
The Farmers State Bank is a FarmerMac approved lender. This program allows us to offer a wide variety of products at fixed-rate financing. Contact us today!